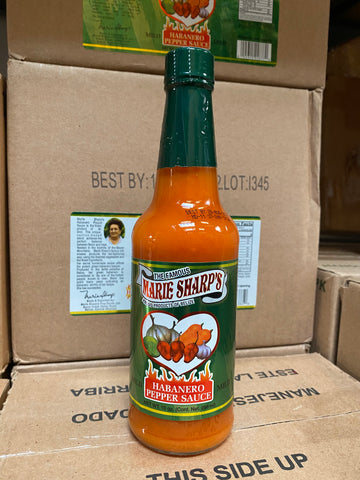 Marie Sharp's Mild Habanero Hot Sauce 10 oz.
Product Description
Marie Sharp's Mild Habanero 10 oz.  Slightly sweet and extremely flavorful hot sauce can be enjoyed by anyone on pizza, burgers, fries, tacos, and chips.
Ingredients: Fresh Carrots, Onions, Vinegar, Select Red Habanero Pepper, Lime Juice, Salt and Garlic. Mild Heat
"it's essential for making Belizean chicken and Rice and beans."
"this sauce is on every table like we have salt and pepper."
Yotpo Reviews